鳴海屋
ONLINE SHOP
OUR METHOD
Listening to the Music of the Ingredients for Over a 100 Years. And for a 100 Years More.
Delicious arare and okaki (rice crackers) starts with delicious rice dough. This has been our core belief since Narumi-ya's inception.
The elasticity of freshly made rice dough and its ability to rise when baked can only be achieved by the underlying power of quality ingredients. Quality ingredients may not always be conspicuous but they can definitely be tasted. The more you taste, the more the flavors fill your soul.
That's what real taste is all about. That's why we are honest with our ingredients, and why we continue to work with great care and attention to detail.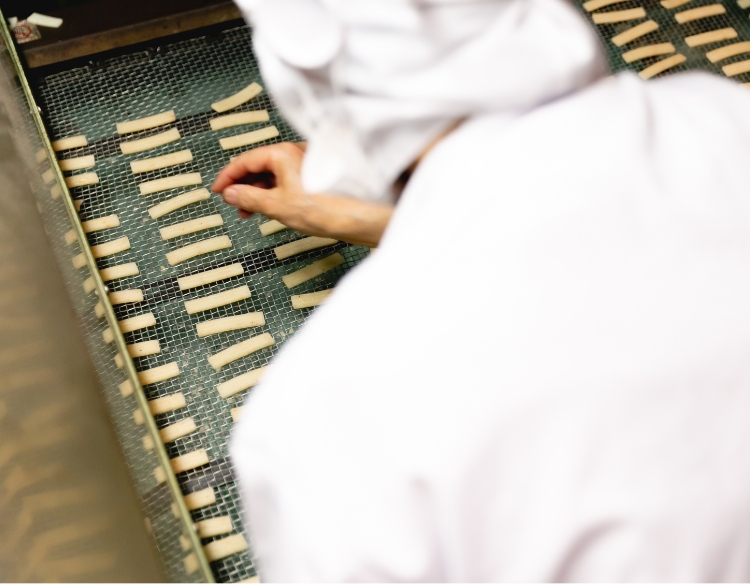 The Secret of Deliciousness: The more you chew, the more the flavors blossom.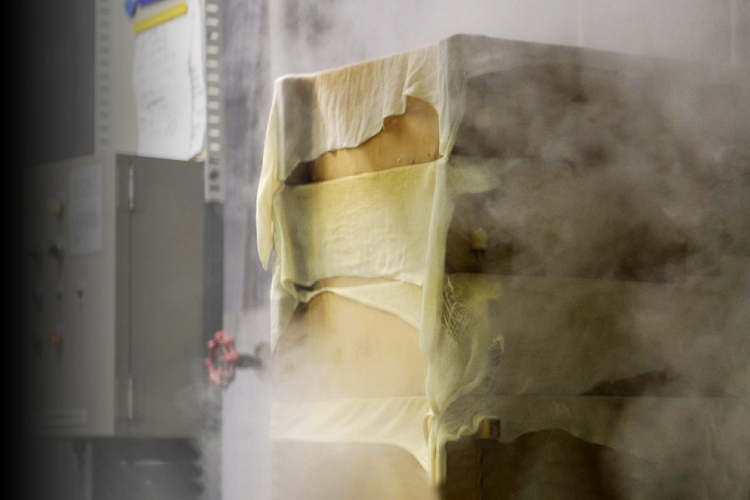 01.
Superior Quality Mochi-Gome Rice Cooked in Cypress Steamer.
We have long-held relationships with our producers, sourcing glutinous 'Hiyokumochi' rice from Saga Prefecture and 'Shin-Habutae' rice from Kyoto Prefecture. To bring out the full flavor of superior quality mochi-gome rice in our dough, the most important factor is to steam the rice as whole grains, and not as rice flour, in our precisely controlled cypress-wood steamers.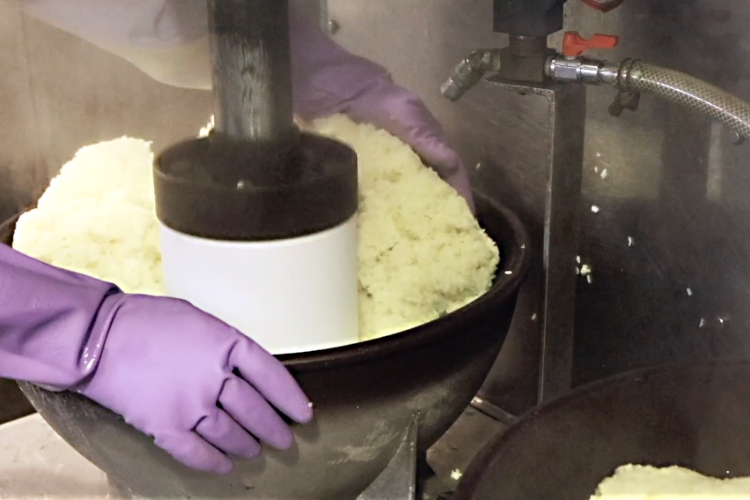 02.
Traditional Pestle Pounding Method for Making Strong, Good Quality Rice Dough.
Our selected mochi-gome rice is steamed and then pounded by hand with a wooden mochi-pestle, or mallet, resulting in a firm and stretchy rice dough. This is what gives the strong, fragrant and crunchy texture to our baked arare. Taking time and effort to make good rice dough is part of the Narumi-ya 100 year tradition of making good rice crackers.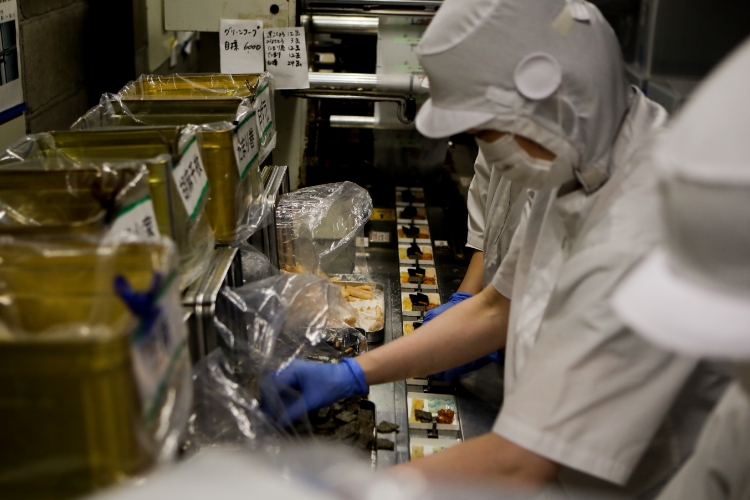 03.
'Preserving the Narumi-ya Taste' Quality Control with Our Senses.
Our arare are baked to the same high standard everytime but still we insist on careful quality control. We look and taste every day to ensure the perfect balance of Narumi-ya taste and texture is preserved. We are committed to maintaining this kodawari, which our discerning customers will recognize and say 'yes, this is Narumi-ya!'
To Make Delicious Rice Crackers Takes Time: Slowly and steadily over several nights rice grains become arare.
Making arare is a commitment, far more time-consuming than making other confectionery. It takes between 5-7 days for mochi-gome rice to turn into arare, and no part of the process can be neglected.
We work with the rice, which is a living thing, without rush, steadily building-up its deliciousness. No matter how efficient and mechanized this age becomes, this is a non-negotiable commitment.
Day 1
Rice washing and soaking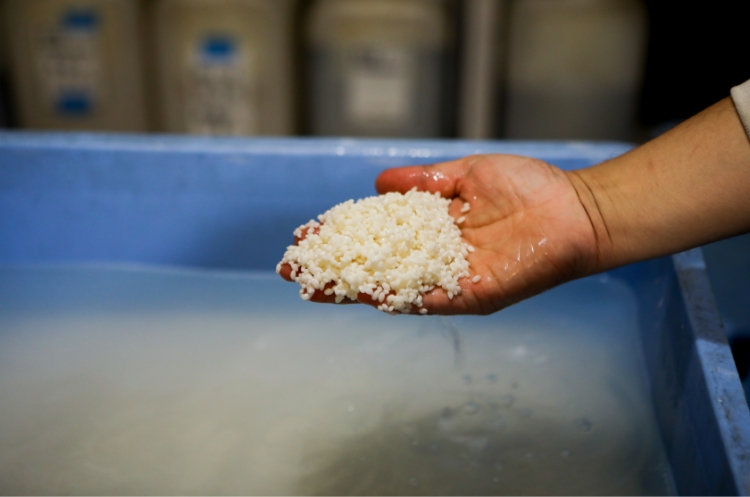 Our selected mochi-gome rice is washed in plenty of water and soaked overnight.
Day 2
Pounding rice dough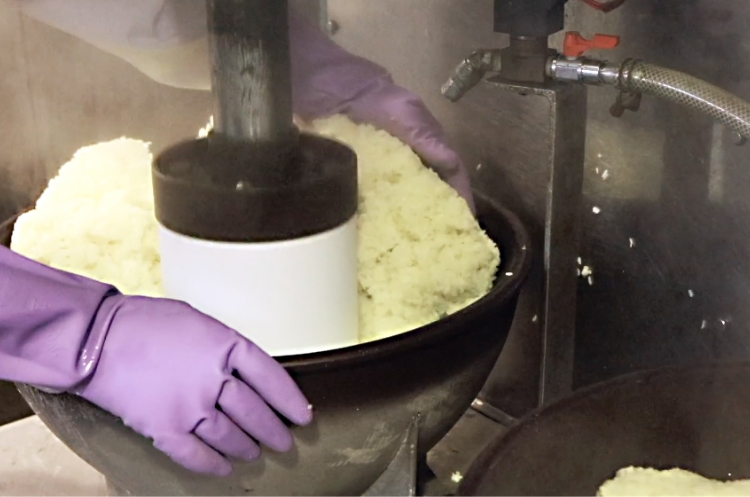 Whole grains of mochi-gome rice are cooked in cypress steamers and pounded into rice dough before placing into molds.
Day 3 ~ 4
Cooling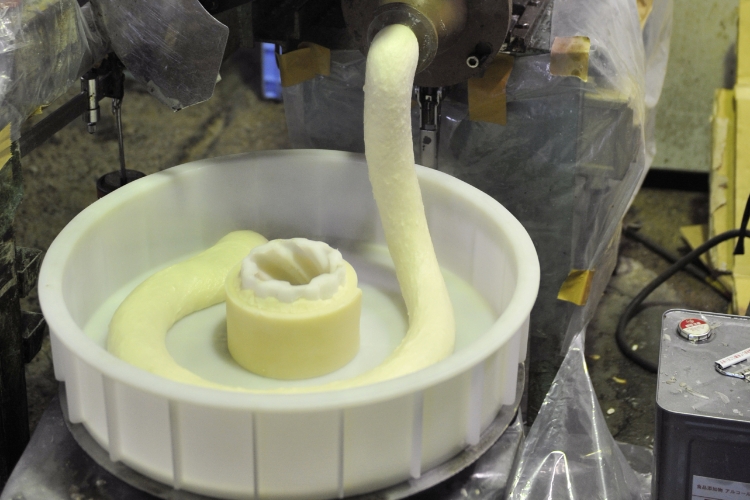 The rice is left to cool slowly for about 2 days to prepare for cutting and shaping.
Day 5
Shaping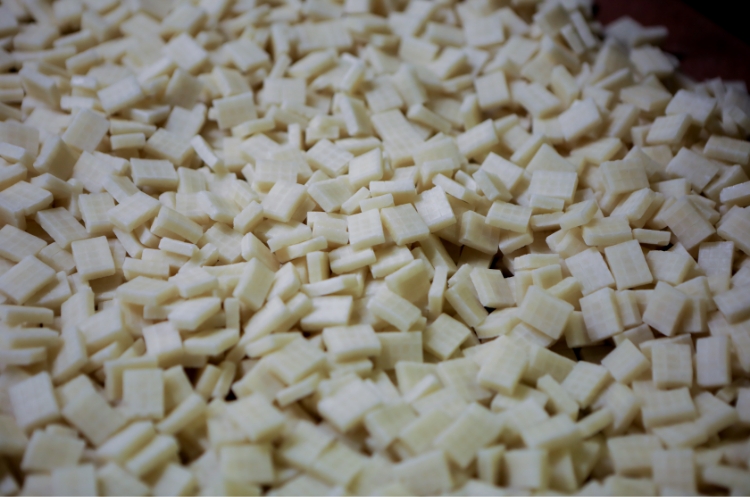 The rice dough is cut and shaped into arare. Some are baked on the same day, while others need more time to dry before baking.
After shaping, processes vary depending on the type of arare to be produced.
Day 5 ~ 6
Drying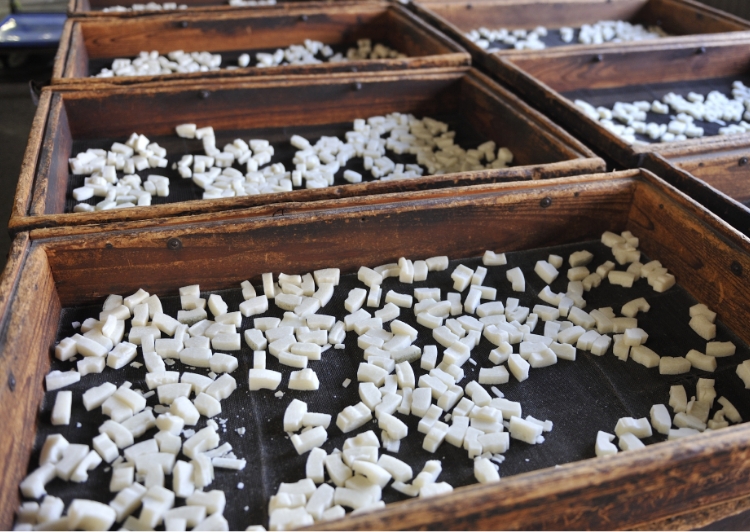 The ideal drying conditions are dependent on the type of arare and also the temperature and humidity of the day so experience and intuition are essential.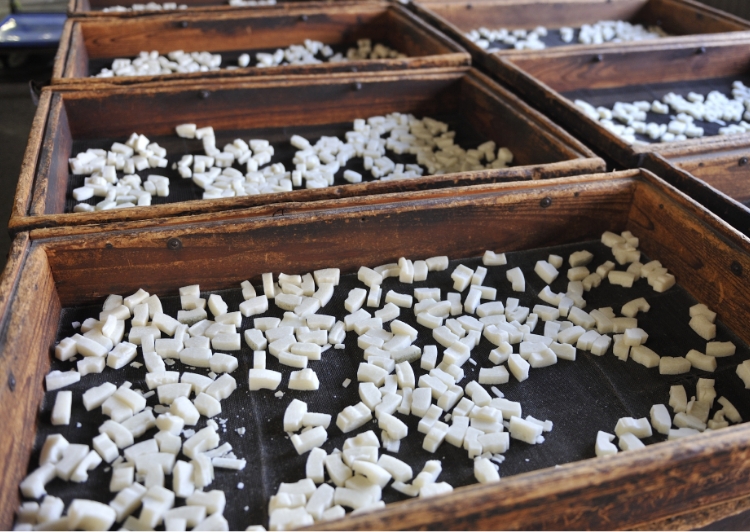 Day 5 ~7
Baking and seasoning
To achieve the ideal texture for each type of rice cracker, we use four different types of oven, including traditional charcoal baking. During baking special seasonings are added to give depth of flavor.