鳴海屋
ONLINE SHOP
STORE & COMPANY
About Kyoto Narumi-ya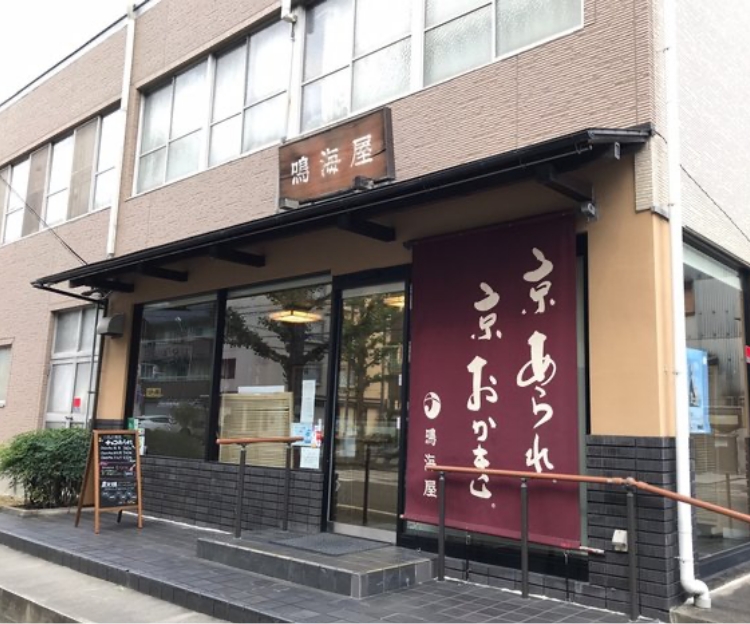 Kyoto Narumi-ya
99 Saiinnishikaigawacho, Ukyo-ku, Kyoto, 615-0056 (150m west of Tenjin-gawa, Takatsuji-dori)
Google Map
Opening Hours
[Office]
09:00 - 17:00 JST Monday to Saturday & public holidays. (Closed on Sundays).
[Shop]
09:00 - 17:00 JST Monday to Saturday & public holidays
10:00 - 17:00 JST Sunday (irregular closing).
(UTC/GMT +9)
2022年7月は店舗休業日なしで、毎日営業しております。    
Contact us
We are open to distributors and product collaborators that share Narumi-ya's vision.
We are also happy to discuss OEM and commercial products. Contact us to discuss your requirements.
Message from the President
It was on 22 November 1923 that our first president, Saburo Narumi, established Narumi-ya as an independent subsidiary of Narumi Mochi. Since then, for almost 100 years, we have maintained our founding belief that 'delicious arare and okaki start with delicious rice dough'.
And now, with the next 100 years in mind, we want to bring together the treasures of the wonderful ingredients found throughout Japan and deliver them to the world through rice crackers. From the rice at the heart of our products, to salt, soy sauce, seafood, and farm produce; there is a bounty of good flavors and foods created and harvested across Japan that we want to protect and pass onto the next generation. As a method of communicating these values, I believe there is still a wide variety of things that can be done with rice crackers.
We are not restricted by the framework of our historic Kyoto arare business. For the next 100 years we will continue to open up a wide range of possibilities for rice crackers, based on our 'connoisseurship in rice and rice dough', which we have cultivated over the past 100 years. To realize this, the entire company will work together to be creative and ingenious, with the vision of a 'creative factory that thinks from rice and enjoys from rice'. We will continue to deliver exciting products to a world with ever-increasing needs for health and sustainability.
Yuta Narumi, Kyoto Narumi-ya CEO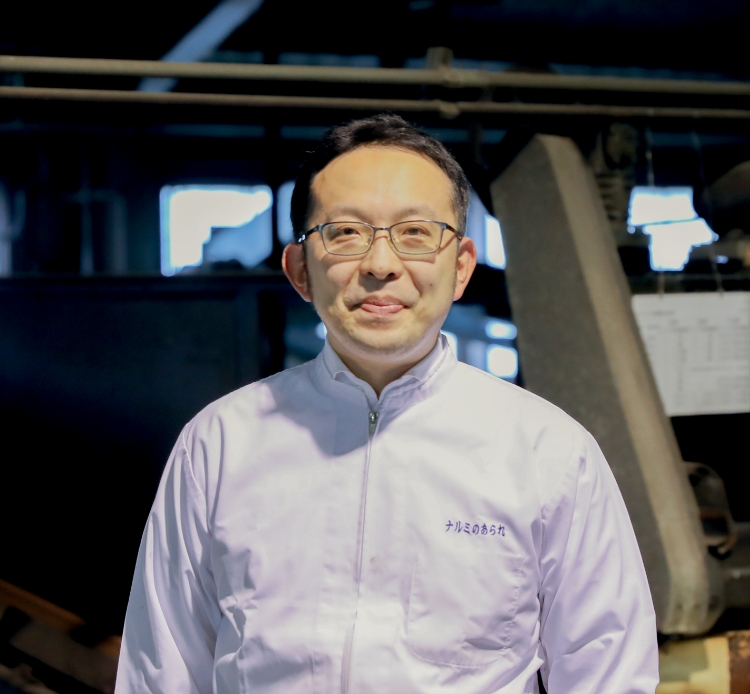 Management Philosophy
MISSION 01.
We will continue to provide arare and okaki that our customers will be happy to eat again and again.
MISSION 02.
We are an agile company which allows us to change with the times.
MISSION 03.
We strive to elevate the value of arare and okaki.
MISSION 04.
We respect every employee and value their input.
Company
Company Name
Kyoto Narumi-ya
CEO
Yuta Narumi
TEL
075-881-0881
FAX
075-881-0883
Address
99 Saiinnishikaigawacho, Ukyo-ku, Kyoto, 615-0056
Opening Hours
[Office]
09:00 - 17:00 JST Monday to Saturday & public holidays. (Closed on Sundays).
[Shop]
09:00 - 17:00 JST Monday to Saturday & public holidays
10:00 - 17:00 JST Sunday (irregular closing).
(UTC/GMT +9)
Amount of capital
10 million yen
Number of employees
20 people (excluding part-time jobs)
Manufactured item

Bubu Arare,Narumi-no- Arare,Charcoal-baked Okaki,Kirimochi
Brown rice tea base,Puffed grains

Regional collective trademark
Kyoarare® and Kyookaki® are certified as regional collective trademarks of the Kyoto Rice Cracker Industry Cooperative Association.
Membership of professional institutions
Kyoto Rice Cracker Industry Cooperative
Kyoto Goodwill Association