鳴海屋
For happiness
that
starts with rice.
PHILOSOPHY
For happiness that starts with rice.
Crispy and crunchy. From the moment you pop one in your mouth, the texture and authentic flavor of rice shines through. This sensation is our starting point. An experience from which you will never tire, no matter how often you indulge.
In the 100 years of Narumi-ya's cracker-making history, we have been part of Japan's evolving Fuudo (our natural environment and cultural landscape). Our crackers embody these elements: we use rice nurtured by the soil, water, and sun of Japan; paired with flavorful ingredients harvested from our seas and mountains.
OUR METHOD
Listening to the Music of the Ingredients for Over a 100 Years. And for a 100 Years More.
Delicious arare and okaki (rice crackers) starts with delicious rice dough. This has been our core belief since Narumi-ya's inception.
The elasticity of freshly made rice dough and its ability to rise when baked can only be achieved by the underlying power of quality ingredients. Quality ingredients may not always be conspicuous but they can definitely be tasted. The more you taste, the more the flavors fill your soul.
That's what real taste is all about. That's why we are honest with our ingredients, and why we continue to work with great care and attention to detail.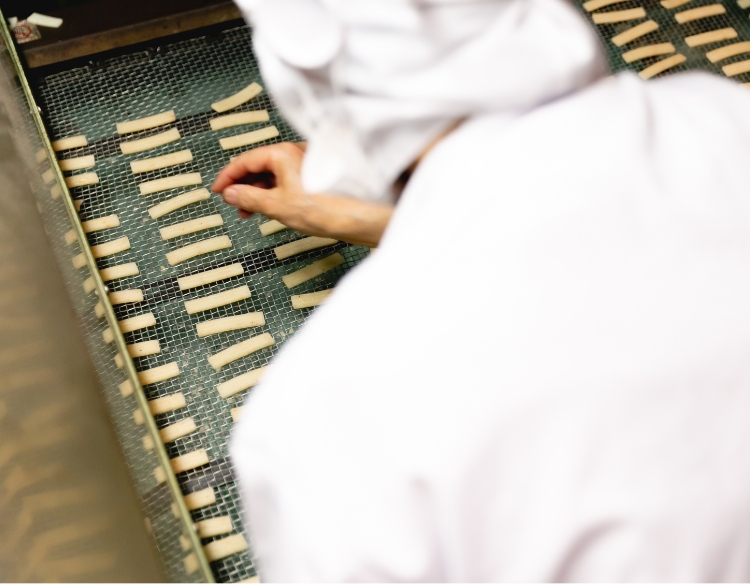 NARUMIYA PREMIUM STORY
Discover「Narumi-ya Premium」
Our arare and okaki would not be possible without quality ingredients.
And behind good quality products you will find good people.
「Narumi-ya Premium」was born from the pursuit of true taste in collaboration with trusted producers we met throughout our travels across Japan.
This collection introduces the treasurable ingredients of Japan for you to share and the stories behind them: from soy sauce and salt, to seafood and farm produce, and not forgetting our key ingredient - rice.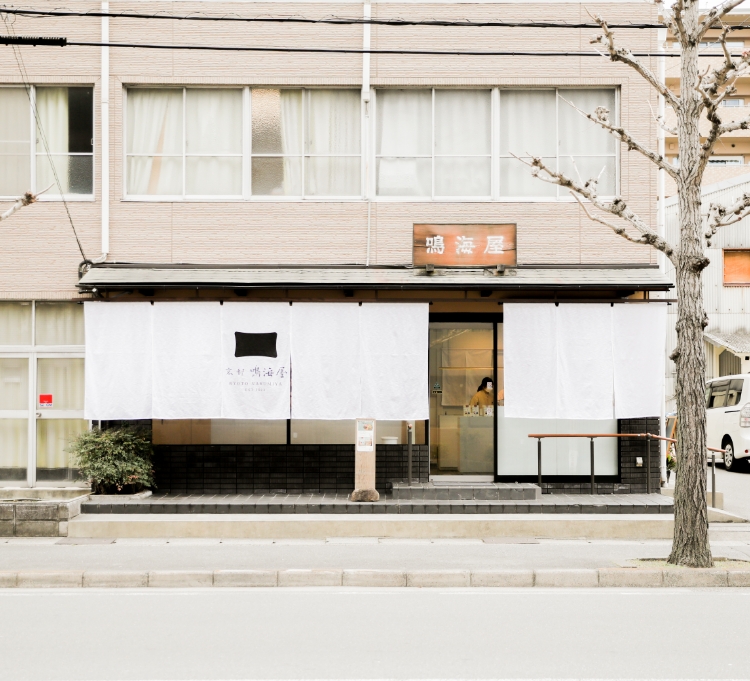 STORE & COMPANY
About Kyoto Narumi-ya
99 Saiinnishikaigawacho, Ukyo-ku, Kyoto, 615-0056 (150m west of Tenjin-gawa, Takatsuji-dori)
Google Map
Opening Hours
[Office]
09:00 - 17:00 JST Monday to Saturday & public holidays. (Closed on Sundays).
[Shop]
09:00 - 17:00 JST Monday to Saturday & public holidays
10:00 - 17:00 JST Sunday (irregular closing).
(UTC/GMT +9)
10月の休業日は12日(木)・22(日)になります。