鳴海屋
ONLINE SHOP
COLLABORATION
Collaboration and OEM
Narumi-ya also offers collaboration and OEM services. Please make use of Narumi-ya's 100 years of experience and achievements to create brand value for your company.
Examples of collaboration
We approach manufacturing on the basis of respectful communication. Examples of mutually respectful collaboration with manufacturers who share Narumi-ya's aspirations: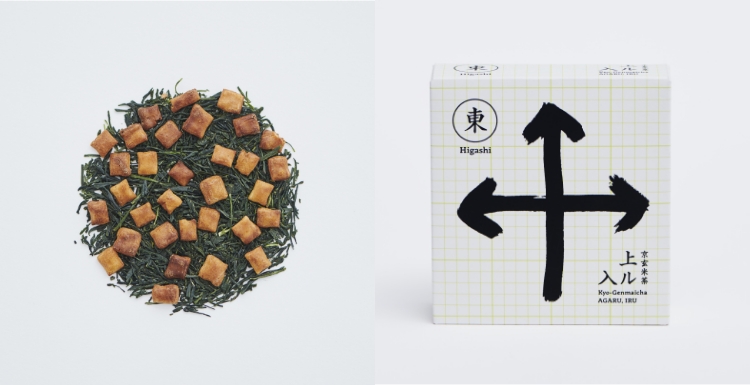 Kyo Genmaicha Agaru Iru
A new brand specializing in genmaicha (brown rice tea) created by Ujitawara Tea Factory Ltd in the theme of 'Made in Kyoto'. The tea is made using Narumi-ya's roasted mochi rice cakes, which are grilled over binchotan charcoal to give them a savory flavor.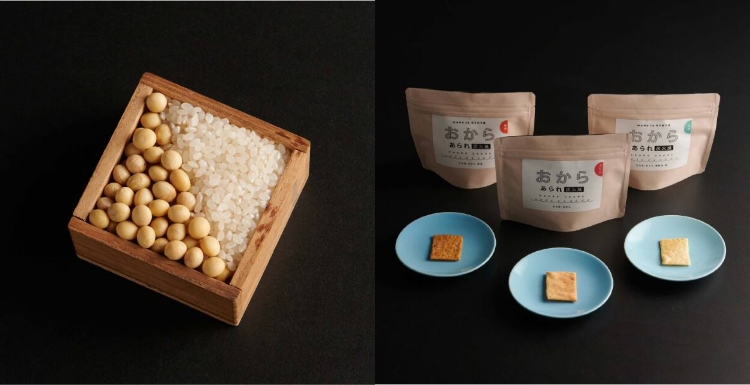 Okara Arare
Jointly developed by Narumi-ya and Yubakichi Corporation, a long-established Kyoto yuba (soya milk skin) producer. The hand-squeezed okara (soya milk pulp), is mixed with rice dough and carefully grilled over charcoal. Okara arare are low-sugar and higher in fiber and protein.
OEM that only Narumi-ya can provide
We can meet a wide variety of needs, from small-batch production to large-scale manufacturing, utilizing the knowledge, skills and technology we have built up over the years.
Here is a list of our consultancy services.
Safe hygiene management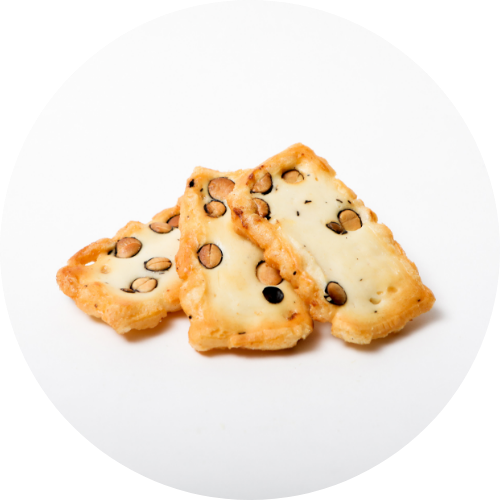 Flexibility for small-batch production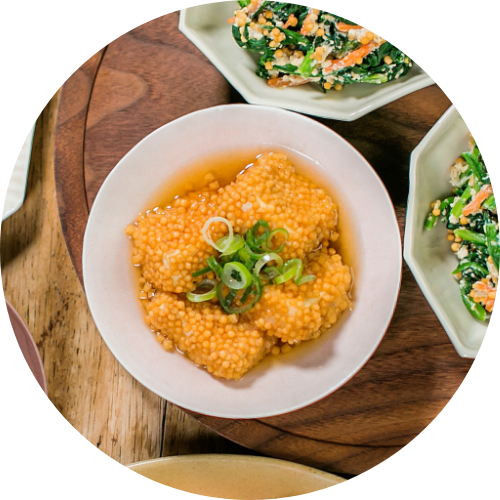 Product development and planning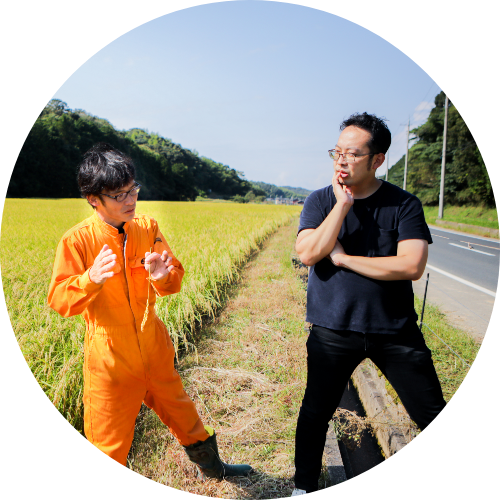 Procurement network for select ingredients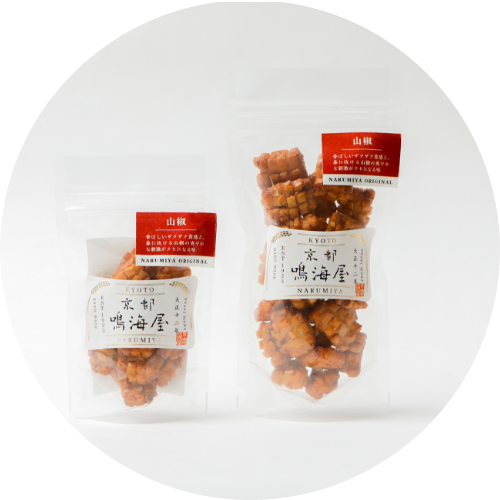 Package design consultation
Contact us
We are open to distributors and product collaborators that share Narumi-ya's vision.
We are also happy to discuss OEM and commercial products. Contact us to discuss your requirements.